print
Elastic Belt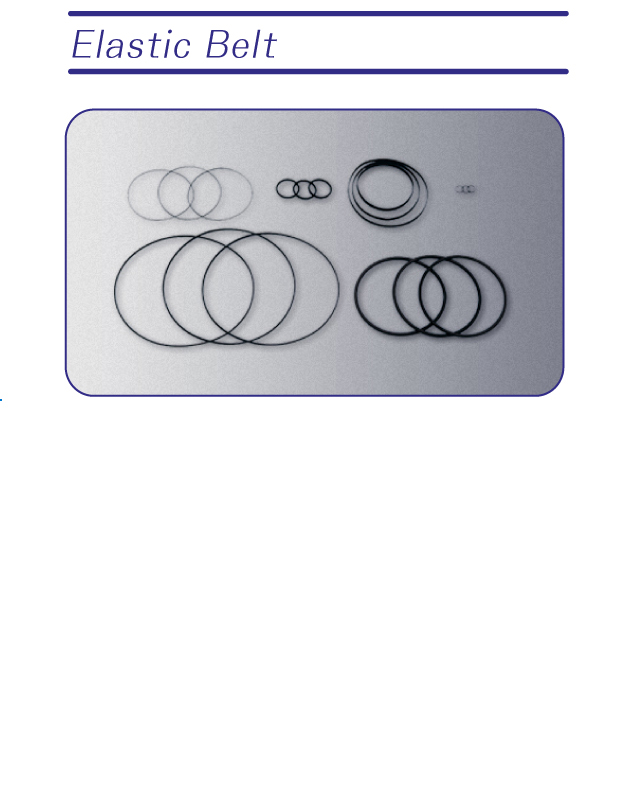 Our Driving Transmission Belt is employed mostly in Audio-Visual Equipment and works to minimize "Wow-Flutter" by eliminating unstable driving transmission which has been solved with the belt made of the material fully homogenized, and also by accurately machining the belt so that the cross section is on a micron level.
Through these provisions of the material, our Belt offers the optimum application for any device in providing the advantages of less power requirement in driving and of its long service life:
●Less temperature dependable material
●Less Stress-Relaxation,
●High abrasion resistance.
Our expertise in the material compounds, molding, accurate machining, quality control, technical evaluation test and design service is highly evaluated by our customers with their full confidence in the global market.