print
CD Damper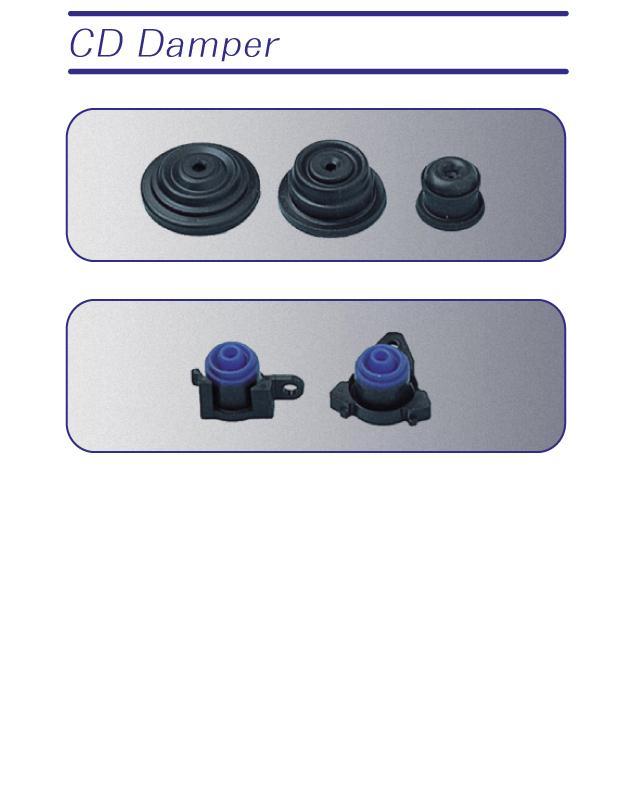 The Compact Disc Damper, installed in CD player, works to prevent sound skips occurring due to external vibrations and shocks.
Our CD Damper is applicable in a broad variety such as CD, MD, DVD, Auto- changer, Navigation Device for mobile-use with the rubber-solid type, liquid capsule type or their combination depending upon the requirements. For instance, rubber-solid type is suitable for CDs in the home use, while liquid capsule type or both combination is employed mainly in portable CDs and Mobile CDs.
By making full use our unique technology of "vibration-absorption evaluation/test", we continue to improve the elastomer material and liquid filled in the capsule along with the design to optimize function, shape and structure.